Course AC21
Creating Accessible PDF Documents from Microsoft Office Suite 2010, 2013 and 2016 with Acrobat Pro DC
Content created by Microsoft Office can be made Accessible when published to Adobe PDF file format. By working with proper development techniques in the authoring applications PDF can by made almost fully Accessible when published from Microsoft Office. The training tailored to making PDF's Accessible as prescribed under the AODA, Accessibility for Ontarians with Disabilities Act and WCAG 2.0.
Compatible with Acrobat Pro XI
Required software Adobe Acrobat DC Pro and Microsoft office Suite 2010 / 2013 / 2106
Click here to see info on GoToTraining Online
This course is designed to teach users of Adobe Microsoft Office Suite how to create Accessible PDF documents. It is tailored to the Office Suite Version 2010, 2013 and 2016
Assistive Technology Screen Readers
Why PDF and Accessibility
What is WCAG 2.0 and PDF?
Assistive technologies JAWS, MicroEyes
Popular screen reader technologies
Types of disabilities
Standard PDF tags
W3C Techniques for Accessible PDF files
PDF Structure / PDF Tags
Understanding document structure and format integrity and why it is important
Why is structure important to alternate devices and accessibility?
Formatting and laying out an accessible document
Adding structure to non structured PDF
Choosing the right PDF structure tags
From Microsoft source files to PDF
Using style properties
Properly structured tables and lists
Creating alternate text for non-text content
Determining the importance of content 
Adobe Acrobat Pro Accessibility Tools
Tag Panel – Role Map
Reading Order Panel, Touch Up Reading Order Tool
Accessibility Tool Panel
Accessibility Checker
Document title and Language
Tab Order and Structure
Designing Microsoft Office Suite files - Word, Powerpoint and Excel Files for Conversion to Accessible PDF (using Microsoft accessibility checker)
Microsoft Word
Add alternative text to images and objects
Specify column header rows in tables
Use styles in long documents
Use short titles in headings
Ensure all heading styles are in the correct order
Use hyperlink text that is meaningful
Creating table of contents
Use simple table structure
Avoid using blank cells for formatting
Structure layout tables for easy navigation
Avoid using repeated blank characters
Avoid using floating objects
Avoid image watermarks
Microsoft Powerpoint
Add alternative text to images and objects
Specify column header information in tables
Ensure that all slides have unique titles
Use hyperlink text that is meaningful
Use simple table structure
Avoid using blank cells for formatting
Ensure that the reading order of each slide is logical
Increase visibility for colorblind viewers
Microsoft Excel
Add alternative text to images and objects
Specify column header information in tables
Use hyperlink text that is meaningful
Avoid using blank cells for formatting
Give all sheet tabs unique names
Converting Microsoft Office Files to Accessible PDF
Working with the PDFMaker
Using the Accessibility, Pages, Order, Tags and Bookmarks panels in Adobe Acrobat
The Role Map in the Tags Window
Touching up the accessibility in Acrobat Pro
Table Editor in Acrobat to Fix Word Tables for Row Headers
Tagging content in an existing PDF
Adding and Editing Tags in Acrobat
Creating text alternatives for other non-text content like links
Setting the tab order in the PDF document
Making table of contents
Manual and automatic creation of bookmarks
Setting the document Language in Acrobat
Setting the Document Title
Setting the Tab order of content
Setting the PDF page numbers
Repairing Issues in Acrobat Pro
Touching up the accessibility in Acrobat Pro
Setting the reading order of a document using the Touch up reading Order Tool
Setting Accessibility Preferences in Acrobat Pro
Checking PDF's For Accessibility
Running a Full Accessibility check in Acrobat Pro
Using compliance measurements WCAG 2.0 and PDF / UA
Fee:
Online: $423.75 CAD ($375 + 48.75 HST appx $325 US)
Onsite: Request Quotation
Prerequisite: Familiarity with Microsoft Office Suite and Styles
Duration: 1 day, 9:30 am to 4:30 pm ET
OnSite or Private Class:
If you are interested in this course we offer it as a private onsite class for groups of 3 or more.... Complete our Request for Onsite Quotation Form. We will contact you to arrange a class date that is suitable to you; or, email us at info@harperburnham.com to learn more about scheduling options.
*Inclass Fee includes:
a) Local Toronto Training room rental and hard copy training materials or
b) Onsite Led Private Class: instructor travel in the Toronto Area and hard copy training materials



Disclaimer
Our goal is to make sure your class meets your objectives, not ours. Therefore, all of our outlines are treated as guides to help steer the workshop. This outline does not guarantee that all the topics listed will be covered in the time allowed. The amount of material covered is based on the skill level of the student audience. We may change or alter course topics to best suit the classroom situation.


Google Searching & Video Training - NOT Your Learning Style

Get Into the Classroom with Live Instructor Led Training
Calendars
Get Into the Classroom with Onsite Instructor Led Training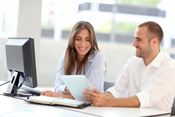 Adobe Training Request Onsite Quotation
Harper Burnham & Associates are Adobe Certified Instructors (ACI), Adobe Certified Experts (ACE) and Certified Technical Trainers (CTT) since 1996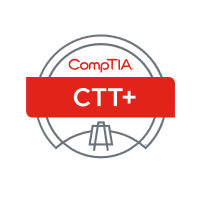 Adobe Certified Training - Why Settle for Less!