Course DW10
Adobe Dreamweaver CC2014: Website Development
Fee: $995 CDN + HST
Prerequisite: None
Duration: 3 days, 9:00 am - 4:00 pm
Compatible with Adobe Dreamweaver CC, CS6
Adobe Dreamweaver CC: Website Development is a 3-day course that provides web designers with the knowledge and hands-on practice they need to build and manage professional web sites using Dreamweaver CC.
This course is for people new to web design and development and want to use Dreamweaver CC to build intuitive, attractive and accessible web sites.
Course Outline
Customizing your Workspace
Touring the workspace
Switching and splitting views
Working with panels
Selecting a workspace layout
Adjusting toolbars
Personalizing preferences
Creating custom keyboard shortcuts
Using the Property Inspector
Using the CSS Designer
HTML Basics
What is HTML?
Where did HTML begin?
Writing your own HTML code
Frequently used HTML 4 codes
Introducing HTML5
CSS Basics
What is CSS?
HTML vs. CSS formatting
CSS box model
HTML defaults
Multiples, Classes and ID's
Formatting text
Formatting objects
CSS Overview and Support
Creating a Page Layout
Web design basics
Working with thumbnails and wireframes
Defining a Dreamweaver site
Using the Welcome screen
Previewing your completed file
Modifying an existing CSS layout
Adding a background image to the header
Inserting new components
Changing element alignment
Modifying the page width and background color
Modifying existing content and formatting
Inserting an image placeholder
Inserting placeholder text
Modifying the footer
Checking browser compatibility
Working with Cascading Style Sheets
Previewing the completed file
Working with CSS styles panel
Working with type
Using images for graphical effects
Creating new CSS rules
Creating an interactive menu
Modifying hyperlink behaviour
Creating faux columns
Moving rules to an external style sheets
Creating style sheets for other media
Working with templates
Previewing completed files
Creating a template from an existing layout
Inserting editable regions
Producing child pages
Updating a template
Using Library items
Using server-side includes
Working with Text, Lists, and Tables
Previewing the completed file
Creating and styling text
Creating and styling tables
Spell checking webpages
Finding and replacing text
Working with Images
Reviewing web image basics
Previewing the completed file
Inserting an image
Adjusting image positions with CSS Classes
Working with the Insert panel
Using Adobe Bridge to insert images
Inserting non-web file types
Working with Photoshop Smart Objects
Copying and pasting images from Fireworks and Photoshop
Inserting images by drag and drop
Optimizing images with the Property inspector
Working with Navigation
Hyperlink basics
Previewing your completed file
Creating internal hyperlinks
Creating an image-based link
Creating an external link
Setting up email links
Targeting page elements
Inserting Spry Menu Bars
Checking your page
Adding Interactivity
Learning about Dreamweaver behaviors
Previewing a completed file
Working with Dreamweaver behaviors
Working with Spry Accordion widgets
Working with Web Animation and Video
Understanding web animation and video
Previewing a completed file
Adding web animation to a page
Adding web video to a page
Publishing To The Web
Defining a remote site
Cloaking folders and files
Wrapping things up
Putting your site online
Synchronizing local and remote sites
OnSite or Private Course:
If you are interested in this course we offer it as a private onsite class for groups of 4 or more.... Complete our Request for Onsite Quotation Form. We will contact you to arrange a class date that is suitable to you; or, call us at 1-877-246-3436 to learn more about scheduling options.

Disclaimer
Our goal is to make sure your class meets your objectives, not ours. Therefore, all of our outlines are treated as guides to help steer the workshop. This outline does not guarantee that all the topics listed will be covered in the time allowed. The amount of material covered is based on the skill level of the student audience. We may change or alter course topics to best suit the classroom situation.
Adobe Dreamweaver CC2017


Related Courses
Adobe Training Register
1-877-246-3436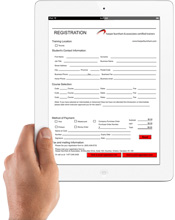 Click to Follow Us for course news, discounts and tips and information
Adobe Training Schedule
Onsite Training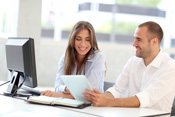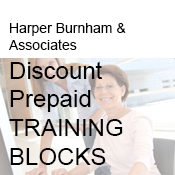 Adobe Training Request: Private Onsite or Private Online Training Quotation
Request Onsite/Online Private Training Quotation