Course AN10
Adobe Animate CC2017: Rich Content Creation
Fee: $745 CDN + HST
Prerequisite: None
Duration: 2 days, 9:00 am - 4:00 pm
Create Canvas and HTML5 output in the New Release of Animate CC2017
Adobe Animate CC2017: Rich Content Creation is an introductory course for designers and budding developers new to the Animate environment. In this course, students will produce an engaging interface using text, graphics, animations, video, and sound. Simple user interactions are added using Javascirpt and CSS. This course focuses on the essentials, and emphasizes best practices throughout the course. Content can be published for web sites or created as OAM packages for Adobe Captivate and HTML5 output.
Course Objectives:
By the time students are finished with this course, they will be able to:
Create and set up an Animate document
Import and create graphics
Use Animaate drawing tools
Create and use symbols
Produce Motion and Shape animations
Use Script Assist and Behaviors to add simple interactivity
Import Sound and Video
Publish a Animate Document in one of several formats
Course topics include:
The animate Workspace and Terminology
Getting to Know the Workspace
Working with the Library Panel
Understanding the Timeline
Organizing Layers in a Timeline
Using the Properties Inspector
Using the Tools Panel
Undoing Steps in Animate
Previewing Your Movie
Modifying the Content and Stage
Saving Your Movie
Publishing Your Movie
Finding Resources for Using Animate
Working with Graphics and the Graphics Tools
Understanding Strokes and Fills
Creating Shapes
Making Selections
Editing Shapes
Using Gradient and Bitmap Fills
Using Custom Line Styles
Creating Curves
Creating Transparencies
Creating and Editing Text
Aligning and Distributing Objects
Creating and Editing Symbols
Importing Illustrator files
About symbols
Creating symbols – graphic, button, movie clip
Importing Photoshop files
Editing and managing symbols
Changing properties of symbols – Size and position of instances
Changing the colour effect of instances
Understanding blend modes and effects
Applying filters for special effects
Positioning in 3D space
Animating Symbols
About animation
Working with the project file
Animating position
Changing the pacing and timing
Animating transparency
Animating filters
Animating transformations
Changing the path of the motion
Swapping tween targets
Creating nested animations
Easing
Frame by frame animations
Animating 3D motion
Previewing animations
Advanced Motion Tweening
The Motion Editr
Adding motion Tweens
Editing Property Curves
Viewing Options for Motion Editor
Copy and Pasting Curves
Adding complex eases
Animating Shapes and Using Masks
Animating shapes
Project file
Creating a shape tween
Changing the pace
Adding more shape tweens
Creating a looping animation
Using shape hints
Animating colour
Creating and using masks
Animating masks and mask layers
Easing a shape tween
Creating Interactive Navigation
About interactive Animate movies
Creating buttons
Preparing the timeline
Adding a stop action
Creating event handlers for buttons
Creating destination key frames
Creating a home button with code snippets
Playing Animation as a destination
Animated buttons
Using Text
Understanding text types
Adding Simple text
Adding Paragraphs
Hyperlinking text
Creating User Input Text
Working with Sound and Video
Understanding sounds
Understanding Animate video
Using Adobe Media Encoder CC
Understanding encoding options
Playback as an external video
Working with video and transparency
Embedding Animate video
Exporting video from animate
Publishing
Publishing for HTML5
Using classic tweens
Exporting to HTML5
Converting to HTML5 Canvas
Understanding Publishing
Publishing a Desktop Application
Publishing for a Mobile Device
OnSite or Private Course:
If you are interested in this course we offer it as a private onsite class for groups of 4 or more.... Complete our Request for Onsite Quotation Form. We will contact you to arrange a class date that is suitable to you; or, call us at 1-877-246-3436 to learn more about scheduling options.

Disclaimer
Our goal is to make sure your class meets your objectives, not ours. Therefore, all of our outlines are treated as guides to help steer the workshop. This outline does not guarantee that all the topics listed will be covered in the time allowed. The amount of material covered is based on the skill level of the student audience. We may change or alter course topics to best suit the classroom situation.
Adobe
Animate
CC2017

Related Courses
Adobe Training Register
1-877-246-3436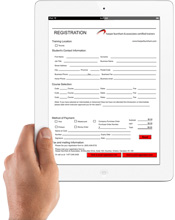 Click to Follow Us for course news, discounts and tips and information
Adobe Training Schedule
Onsite Training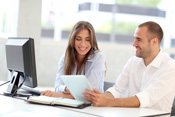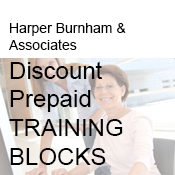 Adobe Training Request: Private Onsite or Private Online Training Quotation
Request Onsite/Online Private Training Quotation