Related Courses
Course FM10
Adobe FrameMaker 2017: Authoring
Fee: $695 CAD (615.05 + 79.95 HST)
(Approximately $520 USD)
Duration: 2 days, 9:30 am - 4:30 pm ET
Prerequisites - None

Compatible with FrameMaker 15, 12, 11
| | |
| --- | --- |
| Dates 2018 | |
| Call for Custom Training | 1 877 246-3436 |
Adobe FrameMaker is a complete publishing system that you can use to produce documents ranging from simple one page memos to complex multi-chapter books with imported graphics. Learn how to use FrameMaker to create templates and paragraph and character formats. Add content such as graphics and tables to FrameMaker documents.
Course topics include:
An overview of the document window, menus and tools
Using context-sensitive help and accessing on-line manuals
Editing finding and changing text and using spell checker and thesaurus
Creating documents using templates
Defining and using character and paragraph formats and properties including; default font and basic properties, tab properties, pagination and advanced properties and numbering properties
Creating page layouts and modifying master pages to control page layout
Drawing, positioning and editing graphics
Creating graphic frames and text run-around
Working with anchored frames
Working with and customizing tables
OnSite / Online Private Course:
If you are interested in this course we offer it as a private onsite class for groups of 3 or more.... Complete our Request for Onsite Quotation Form. We will contact you to arrange a class date that is suitable to you; or, call us at 1-877-246-3436 to learn more about scheduling options.



Disclaimer
Our goal is to make sure your class meets your objectives, not ours. Therefore, all of our outlines are treated as guides to help steer the workshop. This outline does not guarantee that all the topics listed will be covered in the time allowed. The amount of material covered is based on the skill level of the student audience. We may change or alter course topics to best suit the classroom situation.
The Right Adobe Training For You


Google Searching & Video Training - NOT Your Learning Style

Get Into the Classroom with Live Instructor Led Training
1-877-246-3436
Calendars
Get Into the Classroom with Onsite Instructor Led Training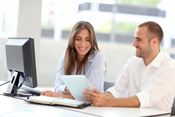 Adobe Training Request Onsite Quotation
Harper Burnham & Associates are Adobe Certified Instructors (ACI), Adobe Certified Experts (ACE) and Certified Technical Trainers (CTT) since 1996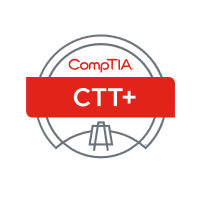 Adobe Certified Training - Why Settle for Less!