Course IL10
Adobe Illustrator CC2017: Essentials
If you are interested in this course we offer it as a private onsite class for groups of 4 or more.... Complete our Request for Onsite Quotation Form. We will contact you to arrange a class date that is suitable to you; or, call us at 1-877-246-3436 to learn more about scheduling options.
Compatible with Adobe Illustrator CC, CS6
Adobe Illustrator has set the standard for vector graphic production in both print and the web. Using Illustrator's powerful suite of tools both the creative and not so creative can efficiently generate compelling graphics for a web interface or print layout. Students will use the Illustrator interface to generate artwork that can be used in a number of different applications.
Course Outline
The Work Area
Adjusting the user interface brightness
Working with the Tools Panel
Exploring the Control Panel
Working with Panels
Editing panel groups
Resetting and saving Your Workspace
Using panel menus
Changing the view of Artwork
Using the view commands
Using the zoom tool
Scrolling through a document
Viewing artwork
Navigating multiple artboards
Using the Navigator Panel
Understanding rulers
Arranging multiple documents
Finding resources for using Illustrator
Searching for a topic in the Search of Help box
Checking for updates
Selecting and Aligning
Using the Selection Tool
Using the Direct Selection Tool
Creating selections with a marquee
Creating selections with the Magic Wand tool
Selecting similar objects
Selecing in Outline mode
Aligning Objects
Aligning objects to each other
Aligning to a key object
Aligning anchor points
Distributing objects
Aligning to the artboard
Working with groups
Group items
Working in isolation mode
Creating a nested goup
Exploring Object arrangement
Arranging objects
Selecting objects behind
Hiding and locking objects
Creating and Editing Shapes
Creating a new document
Working with basic shapes
Understanding drawing modes
Creating rectangles
Creating rounded rectangles
Creating ellipses
Creating polygons
Working with Draw Behind mode
Creating Stars
Changing stroke width and alignment
Working with line segments
Joining paths
Using Width tool
Outlining strokes
Combining and editing shapes
Working with the Shape Builder tool
Working with Pathfinder effects
Working with shape modes
Using Draw Inside mode
Editing content drawn inside
Using the Eraser tool
Using Image Trace to create shapes
Cleaning up traced artwork
Transforming Objects
Working with artboards
Adding artboards to the document
Resizing artboards
Editing document setup options
Renaming Artboards
Transforming content
Working with rulers and guides
Scaling objects
Reflecting objects
Rotating objects
Distorting objects with effects
Shearing objects
Positioning objects precisely
Positiong with smart guides
Transforming with the Free Transform tool
Applying Multiple Transformations
Drawing with the Pen and Pencil Tools
Selecing paths
Constraining lines
Introducing curved paths
Drawing a curve with the Pen tool
Drawing a series of curves with the Pen tool
Converting smooth points to corner points
Combining curves and straight lines
Creating the ice cream illustration
Drawing the ice cream
Drawing half of the ice cream dish
Editing curves
Deleting and adding anchor points
Convert between smooth points and corner points
Cutting with the Scissors tool
Cutting a dashed line
Cutting with the knife tool
Adding arrowheads
Drawing with the Pencil tool
Editing with the Pencil tool
Color and painting
Understanding colour
Exploring colour modes
Understanding the main colour controls
Working with colour
Applying an existing colour
Creating and saving a custom colour as a swatch
Creating a copy of a swatch
Editing a swatch
Creating and editing a global swatch
Using the Colour Picker to create colour
Using Illustrator swatch libraries
Creating a Spot Colour
Creating and saving a tint of a colour
Adjusting colours
Copying appearance attributes
Creating a colour group
Working with the Color Guide panel
Editing a colour group
Editing colors in artwork
Assigning colours to your artwork
Painting with patterns
Applying exisiting patterns
Creating your own pattern
Applying your pattern
Editing your pattern
Working with Live Paint
Creating a Live Paint group
Painting with the Live Paint Bucket tool
Adding to and modifying a Live Paint goup
Working with Type
Working with Type
Creating point type
Creating area type
Converting between area and point type
Importing a Plain Text File
Working with Overflow Text and Text Reflow
Threading Text
Creating columns of text
Formatting type
Changing the Font family and font sty;e
Changing font size
Changing font colour
Changing additional text attributes
Modifying text with the Tough Type tool
Changing paragraph attributes
Working with glyphs
Resizing and reshaping type objects
Creating and applying text styles
Creating and applying a paragraph style
Editing a paragraph style
Creating and using a character style
Editing a character style
Sampling text formatting
Wraping text
Reshaping text with a preset envelope warp
Editing the envelope warp
Working with type on a path
Creating type on a path
Creating type on a closed path
Editing type on a path options
Wrapping text around an object
Creating Text Outlines
Working with Layers
Creating Layers
Seleciting and Moving Objects and Layers
Duplicating layer content
Moving layers
Locking Layers
Viewing Layers
Pasting Layers
Creating Clipping Masks
Merging Layers
Locating layers
Applying Appearance Attributes to Layers
Isolating Layers
Blending Colors and Shapes
Working with gradients
Creating and applying a linear gradient to a fill
Adjusting the direction and angle of gradient blend
Applying a gradient to a stroke
Creating and applying a radial gradient
Editing the radial gradient colours
Adjusting the radial gradient
Applying gradients to multiple objects
Exploring other methods for editing gradient colours
Adding transparency to gradients
Working with blended objects
Creating a blend with specified steps
Modifying the blend
Creating and editing smooth colour blends
Prerequisites: None
Duration: 2 days, 9:00 am - 4:00 pm
Fee: $595.00 CDN+ HST
OnSite or Private Course:
If you are interested in this course we offer it as a private onsite class for groups of 4 or more.... Complete our Request for Onsite Quotation Form. We will contact you to arrange a class date that is suitable to you; or, call us at 1-877-246-3436 to learn more about scheduling options.



Disclaimer
Our goal is to make sure your class meets your objectives, not ours. Therefore, all of our outlines are treated as guides to help steer the workshop. This outline does not guarantee that all the topics listed will be covered in the time allowed. The amount of material covered is based on the skill level of the student audience. We may change or alter course topics to best suit the classroom situation.
The Right Adobe Training For You


Google Searching & Video Training - NOT Your Learning Style

Get Into the Classroom with Live Instructor Led Training
1-877-246-3436
Calendars
Get Into the Classroom with Onsite Instructor Led Training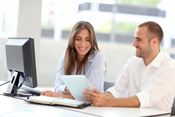 Adobe Training Request Onsite Quotation
Harper Burnham & Associates are Adobe Certified Instructors (ACI), Adobe Certified Experts (ACE) and Certified Technical Trainers (CTT) since 1996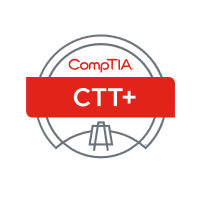 Adobe Certified Training - Why Settle for Less!