Course ID14
Adobe InDesign CC2017: Creating EPUB Books
Fee: $425 CDN + HST
Prerequisites:ID10 or permission of the instructor
Duration: 1 day, 9:00 am - 4:00 pm
InDesign CC (2017 Release) offers two choices for EPUB export: EPUB (Reflowable) and EPUB (Fixed Layout).
In this course you will create a reflowable EPUB. Its content will be adjusted to fit the ereader's screen size; therefore, the page size of the InDesign document does not have to correspond to any particular device screen size. You will also create a fixed EPUB. This type of content is good for cookbooks, travel books, children's books. Fixed EPUB's keep the same page layout and design as printable EPUBs.
Course Outline
EPUB Reader Standards 2.0.1 and 3.0
Creating a document in InDesign
Adding anchored graphics
Customizing export options for anchored graphics
Specifying Custom rasterization for images, image resolution
Positioning and alignment of images
Creating page breaks using books
Working with CSS to define width and height of images and pages
Mapping paragraph and character styles to export tags
Adding a table of contents
Defining table of contents with InDesign styles
Designing fixed layout with InDesign
Choosing the content of an ebook
Adding the cover page - rasterizing
Adding the title page and reordering its content
Adding the remaining content (Using layout or articles)
In Fixed EPUB (add video, audio, and Edge Animate files)
Adding meta data - Title, Creator, Date, Description, Publisher
Exporting an EPUB file
Specifying export settings
Brief Understanding CSS and XHTML
Editing XHTML and CSS with Dreamweaver
Previewing EPUB in Adobe Digital Editions 4
Note: Barnes & Noble Nook, Kobo eReader, Apple's iBooks for iOS (iPad, iPhone), Google Play Books app for Android (smartphones, tablets), and Adobe Digital Editions software— support the EPUB format. For reflowable EPUBs, the size of ereader screens varies from device to device, and content flows in a single, continuous thread. In fixed EPUB, page size is fixed.
Amazon Kindle does not support the EPUB standard, but converts submitted EPUB files to its own proprietary Kindle format.
OnSite or Online Private Course:
We offer this course as a "private onsite class" or "private online class" for groups .... Complete our Request for Onsite Quotation Form. We will contact you to arrange a class date that is suitable to you; or, call us at 1-877-246-3436 to learn more about scheduling options.

Disclaimer
Our goal is to make sure your class meets your objectives, not ours. Therefore, all of our outlines are treated as guides to help steer the workshop. This outline does not guarantee that all the topics listed will be covered in the time allowed. The amount of material covered is based on the skill level of the student audience. We may change or alter course topics to best suit the classroom situation.
Adobe
InDesign
CC2017


Related Courses
Adobe Training Register
1-877-246-3436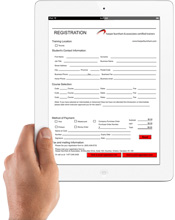 Click to Follow Us for course news, discounts and tips and information
Adobe Training Schedule
Onsite Training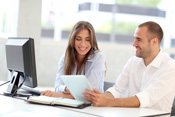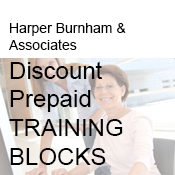 Adobe Training Request: Private Onsite or Private Online Training Quotation
Request Onsite/Online Private Training Quotation