Related Courses
Course ID12
Adobe InDesign CC2017: Advanced
Online: $672.35 CAD ($595 CAD + 77.35 HST appr $515 US)
Inclass*: $785.35 ($695 + 90.35 HST)
Prerequisite: ID10 Adobe InDesign Essentials
Duration: 2 days, 9:30 am - 4:30 pm ET

Compatible with Adobe InDesign CC2015, CC2014, CC, CS6
Audience
Adobe InDesign is the premiere page layout tool for both electronic and print publishing. Designed for seamless integration with other Adobe products, InDesign is changing the standards for magazine catalogue and advertisement publishing. In this hands on course, students will learn the fundamentals of producing high quality content for print and the web.
Public Online Course Schedule
Click here to see info on GoToTraining Online
This class is fully interactive, as you will be able to speak with and hear from the instructor and other students as you work in real time to complete activities within the software.
Course Outline
Working with Typography
Adjusting vertical spacing
Changing fonts and type style
Fine-tuning columns
Changing paragraph alignment
Creating a drop cap
Adjusting letter and word spacing
Setting tabs
Adding a rule above a paragraph
Working with Styles
Creating and applying paragraph styles
Creating and applying character styles
Nesting character styles inside paragraph styles
Creating and applying object styles
Creating and applying table and cell styles
Globally updating styles
Loading styles from another document
Importing Graphics
Adding graphics from other programs
Comparing vector and bitmap graphics
Managing links to imported files
Updating revised graphics
Importing native Adobe graphics files
Using a library to manage objects
Using Adobe Bridge to import graphics
Creating Tables
Converting text to a table
Formatting a table
Creating a header row
Adding graphics to table cells
Creating and applying table and cell styles
Working with Transparency
Importing and colorizing a grayscale image
Applying transparency settings
Adding transparency effects to imported vector and bitmap graphics
Importing and adjusting Illustrator files that use transparency
Applying transparency settings to text
Working with effects
Creating Adobe PDF Files with Form Fields
Add different types of PDF form fields to a page
Use prebuilt form fields
Add a description to a form field
Set the tab order of form fields
Add a Submit button to a form
Export and test an Adobe PDF (Interactive) file with form fields.
Printing and Exporting
Creating a custom Preflight Profile
Preflighting files
Packaging files
Creating an Adobe PDF proof
Previewing separations and ink amounts
Previewing how transparency effects will be flattened
Previewing the page
Understanding the Flattener Presets
Understanding Transparency Blend Space
Understanding the PDF/X output formats
OnSite or Private Class:
If you are interested in this course we offer it as a private onsite class for groups of 4 or more.... Complete our Request for Onsite Quotation Form. We will contact you to arrange a class date that is suitable to you; or, call us at 1-877-246-3436 to learn more about scheduling options.
*Inclass Fee includes:
a) Local Toronto Training room rental and hard copy training materials or
b) Onsite Led Private Class: instructor travel in the Toronto Area and hard copy training materials

Disclaimer
Our goal is to make sure your class meets your objectives, not ours. Therefore, all of our outlines are treated as guides to help steer the workshop. This outline does not guarantee that all the topics listed will be covered in the time allowed. The amount of material covered is based on the skill level of the student audience. We may change or alter course topics to best suit the classroom situation.
The Right Adobe Training For You


Google Searching & Video Training - NOT Your Learning Style

Get Into the Classroom with Live Instructor Led Training
1-877-246-3436
Calendars
Get Into the Classroom with Onsite Instructor Led Training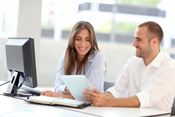 Adobe Training Request Onsite Quotation
Harper Burnham & Associates are Adobe Certified Instructors (ACI), Adobe Certified Experts (ACE) and Certified Technical Trainers (CTT) since 1996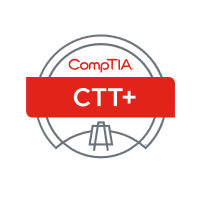 Adobe Certified Training - Why Settle for Less!