Course ID12
Adobe InDesign CC2017: Interactive Documents
Fee: $425 CDN + HST
Prerequisite: ID10 or permission of the instructor
Duration: 1 day, 9:00 am - 4:00 pm
Compatible with Adobe InDesign CC2015, CC2014 CC, CS6
This hands-on course will focus on interactive elements such as sound, movies, hyperlinks, bookmarks and buttons. Exporting to interactive PDF and Flash and viewing/editing the interactive PDF in Acrobat and Flash file will also be covered.
Course Outline
Creating Interactive Acrobat PDF forms
Creating hyper-linked PDF files
Creating Interactive PDF's, adding buttons, flash movie and sound files, assigning actions and rollover states to buttons
working with images and text
working with multi-page documents
Types Of Interactive Elements
hyperlinks
bookmarks
buttons
Working With Multimedia
working with sound
working with movies
Working With Hyperlinks
defining hyperlinks
creating destinations
hyperlink appearance
editing hyperlinks
Working With Bookmarks
creating bookmarks
editing bookmarks
Working With Buttons
creating buttons manually
creating buttons numerically
creating buttons from objects
typing/importing text to buttons
button properties and states
button behaviours
Exporting Interactive Documents
export options
viewing/editing the PDF file
export to Flash and Flash XFL format
OnSite or Online Private Course:
We offer this course as a "private onsite class" or "private online class" for groups .... Complete our Request for Onsite Quotation Form. We will contact you to arrange a class date that is suitable to you; or, call us at 1-877-246-3436 to learn more about scheduling options.

Disclaimer
Our goal is to make sure your class meets your objectives, not ours. Therefore, all of our outlines are treated as guides to help steer the workshop. This outline does not guarantee that all the topics listed will be covered in the time allowed. The amount of material covered is based on the skill level of the student audience. We may change or alter course topics to best suit the classroom situation.
Adobe
InDesign
CC2017


Related Courses
Adobe Training Register
1-877-246-3436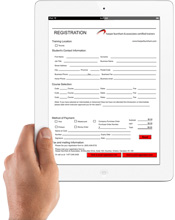 Click to Follow Us for course news, discounts and tips and information
Adobe Training Schedule
Onsite Training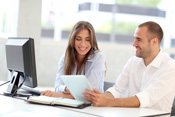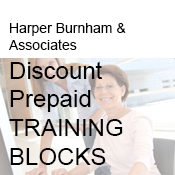 Adobe Training Request: Private Onsite or Private Online Training Quotation
Request Onsite/Online Private Training Quotation