Related Courses
Course PR10
Adobe Presenter
Online:$325 + 42.25 HST (appx $285 US)
Inclass*: $425 + 55.25 HST
Prerequisites: Experience with PowerPoint
Duration: 1 days, 9:30 am to 4:30 pm ET
| | |
| --- | --- |
| Dates 2018 | |
| Call for Custom Training | 1 877 246-3436 |
With just a few clicks in PowerPoint, you can transform a drab presentation into an engaging Adobe Flash multimedia experience. Easily add narration, animations, interactivity, quizzes, videos and software simulations to eLearning courses
Course topics include:
Create an Adobe Presenter presentation
Design a presentation
Add animations
Add video to presentation slides or to the sidebar
Preview the presentation
Create slide titles
Capture slide presentations, webcam video, and audio
Record and annotate audio and video
Edit videos
Edit the video theme
Add title text
Publish videos
Add narration to presentations
Create Accessible Training
Add closed caption during video recording
Add closed caption during post production
Ensure WCAG Accessibility and 508-compliance
Insert interactive elements
Use slide branching to guide users through the content
Insert scenario interactions
Add and manage SWF files in presentations
Record application simulations
Apply themes that blend backgrounds, styles, fonts, and layouts
Select actors and backgrounds
Add quiz and survey questions
Understand Quiz boundaries
Add questions to quizzes
Import questions from existing quizzes
Edit quizzes and questions
Set question/answer shuffling
Add a Quiz pane to a published presentation
Publish, deliver, and track content using SCORM, AICC and Adobe Connect
Publish locally
Publish a presentation to PDF
Publish the entire presentation as a package
Publish to an Adobe Connect Server
Deliver to iPad using the mobile app for Adobe Presenter
OnSite or Private Class:
If you are interested in this course we offer it as a private onsite class for groups of 3 or more.... Complete our Request for Onsite Quotation Form. We will contact you to arrange a class date that is suitable to you; or, email us at info@harperburnham.com to learn more about scheduling options.
*Inclass Fee includes:
a) Local Toronto Training room rental and hard copy training materials or
b) Onsite Led Private Class: instructor travel in the Toronto Area and hard copy training materials



Disclaimer
Our goal is to make sure your class meets your objectives, not ours. Therefore, all of our outlines are treated as guides to help steer the workshop. This outline does not guarantee that all the topics listed will be covered in the time allowed. The amount of material covered is based on the skill level of the student audience. We may change or alter course topics to best suit the classroom situation.


Google Searching, LinkedIn, You Tube Videos
NOT getting the Learning Results You and Your Business Needs
Get Into the Classroom with Live Instructor Led Training
Calendars
Get Into the Classroom with Onsite Instructor Led Training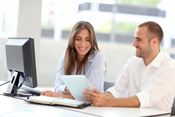 Adobe Training Request Onsite Quotation
Harper Burnham & Associates are Adobe Certified Instructors (ACI), Adobe Certified Experts (ACE) and Certified Technical Trainers (CTT) since 1996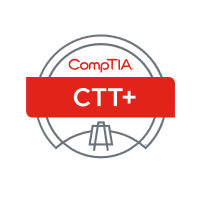 Adobe Certified Training - Why Settle for Less!