Training Passports*
Training Passports for Yourself or Your Business Team - Classroom and OnSite Training
We can help you reduce the cost of training with Training Passports purchases of 10, 15, or 20 days of training from Harper Burnham & Associates.
Training Passports work like like this. When a participant from your organization books training, the training is deducted from the Training Passports. We will keep you updated on the remaining balance.
Training Cost Savings based on Standard Course Price of $325 per Person Day

Person Training Days

Your Cost

Block Price/Day

Your Savings

10 person days

$2,600

$260

$650

15 person days

$3,675

$245

$1,200

20 person days

$4,600

$230

$1,900
*Adobe Captivate courses excluded.
Training Blocks Terms and Conditions
This Program applies to new registrations only and cannot be retroactively applied to prior scheduled booked or previous training purchases.


All funds must be utilized within six (6) months of purchase date. Any unused funds will expire at the six (6) month anniversary of purchase date, unless the program is renewed at same or at a higher purchase level.


Full payment is required at the time of registration in this program.


This program cannot be combined with any other discounted program.


This offer is non-refundable.


Training Blocks can be used for Onsite training – Onsite Training sessions, must have a minimum of 4 participants. (Travel and accommodation is extra for onsite training)
Contact info@harperburnham.com for details
Adobe Training Register
1-877-246-3436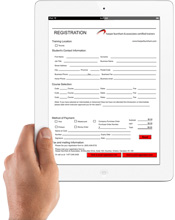 Click to Follow Us for course news, discounts and tips and information
Adobe Training Schedule
Onsite Training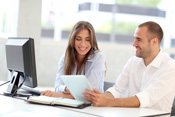 Adobe Training Request: Private Onsite or Private Online Training Quotation
Request Onsite/Online Private Training Quotation