Online ZOOM Training
ZOOM is a live interactive instructor led participation tool that allows you to attend an engaging course that is being presented from the instructor's office. You attend the course from wherever you can have a stable internet connection such as your office or home. You will see the instructor's computer screen in real time and be in voice communication at all times. The instructor can also see your screen and assist you during the class. It is recommended that you have two monitors, one to follow and interact with him, the other to carry out the training activities along with him. A headset with microphone so you can listen and participate in the audio portion of the training session is also required. I find that a lot of the time clients set up in their office where they can close a door or work from home for the one or two days during the training session.
These are live training classes with an Adobe Certified Instructor, an Adobe Certified Expert and a Certified Technical Trainer, with over 25 years of Training experience in delivering software training. David is not new to Online training as he has been offering it for over 10 years.
Online ZOOM Training- How It Works For You
Register for your web-based course by filling our registration form.
Upon completion of course payment (Credit Card - Visa or Mastercard via PayPal) you will receive an email confirming registration.
You will also receive an email explaining how to set up your computer and display environment.
You will be able to download your course lesson files to be used for the duration of the class.
You will be shown how to login to the course broadcast.
You can learn to use some of the basic functions of our web-conferencing system, ZOOM.
Once logged in, you will be able to follow and participate in the class as if you are sitting in a classroom with David and the other students.
Online ZOOM Training - Benefits and Savings to You.
Your travel costs for training will be eliminated since you can access courses from any Internet-enabled workstation or laptop or with the mobile app on your tablet or phone.
You can choose from a wide variety of course dates thereby taking the course when it is convenient for you.
Check to See if Your workstation or device is compatible

Google Searching & Video Training - NOT Your Learning Style

Get Into the Classroom with "Online Live Instructor Led" Training
905-436-9013
Online Schedule
Get Into the Classroom with "Onsite or Online Private Instructor Led" Training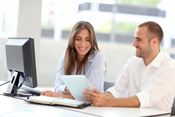 Online Training Using Zoom
Web based training in your home or office
Private Training Request Onsite or Online Quotation
Adobe Certified Instructor (ACI), Adobe Certified Expert (ACE) and Certified Technical Trainer (CTT) since 1996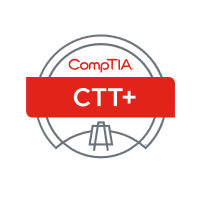 Adobe Certified Training - Why Settle for Less!