Course RS10
Articulate Rise 360
Rise 360 is a great way to create responsive design elearning in a browser based application.
Audience
Exisitng or new elearning developers who are familar or work Rise 360 essential features and want to enhance theirskills.
In order to participate in the class, participants require Rise 360 to be loaded on their computer. If you do not yet own the software you can download the trial version of the software for the class by going to:
and download and install the trial version of Rise 360. It is good for 60 days so install a day before your scheduled class.
Click here to see info on GoToTraining Online
This class is fully interactive, as you will be able to speak with and hear from the instructor and other students as you work in real time to complete activities within the software.
Rise in Review
Explore what Rise can do – and what you can aspire to – by exploring an existing course design and becoming familiar with the Rise interface and lingo.
Creating a Course Outline
Get organized and create the basic shell of your course by adding, duplicating, modifying, rearranging and deleting sections and lessons.
Adding Content to Lessons
Create a content-rich, engaging course by adding and modifying Rise pre-built lessons, including video, labeled graphics, process, timeline, sorting activities, embedding, and quizzes. Use Rise blocks to further diversify your course offerings by including text, images, multimedia, and interactive elements.
Customizing a Rise Course
Put your own stamp on your Rise course by modifying the theme (fonts, colors, labels), controlling learner navigation, and editing text labels for the various elements in your course.
Previewing and Sharing a Course
Preview and share your course via links or exporting. Use Articulate Review to get feedback and buy-in for your course.
IMPORTANT: A free trial to Articulate 360 is required to actively participate in this course. The free trial lasts for 60 days, so please time your subscription to coincide with this class.
Fee:
Online: $169.50 CAD ($150 CAD + 19.50 HST appx $130 US)
Prerequisites: Completed CAP10 or equivalent experience
Duration: 3.0 hours
9:30 am - 12:30 pm ET
Onsite: Request Quotation

*Online Fee does not include training materials. Training materials can be purchased online.
OnSite or Private Class:
If you are interested in this course we offer it as a private onsite class for groups of 4 or more.... Complete our Request for Onsite Quotation Form. We will contact you to arrange a class date that is suitable to you; or, email us at info@harperburnham.com to learn more about scheduling options.



Disclaimer
Our goal is to make sure your class meets your objectives, not ours. Therefore, all of our outlines are treated as guides to help steer the workshop. This outline does not guarantee that all the topics listed will be covered in the time allowed. The amount of material covered is based on the skill level of the student audience. We may change or alter course topics to best suit the classroom situation


Google Searching, LinkedIn, You Tube Videos
NOT getting the Learning Results You and Your Business Needs
Get Into the Classroom with Live Instructor Led Training
Calendars
Get Into the Classroom with Onsite Instructor Led Training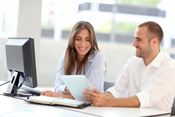 Adobe Training Request Onsite Quotation
Harper Burnham & Associates are Adobe Certified Instructors (ACI), Adobe Certified Experts (ACE) and Certified Technical Trainers (CTT) since 1996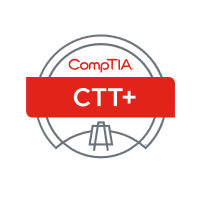 Adobe Certified Training - Why Settle for Less!