Course AS11
Articulate Storyline 360 / 3 Advanced
This course builds on the knowledge gained in the Storyline Essentials class. It presents how to enhance elearning content by creating templates, using motion, controlling video and working with sliders and dials for interactivity, working with advanced quizzing techiques and adding WCAG accessibility features to learning content.
Audience
Exisitng or new elearning developers who are familar or work with Storyline 360 / 3 Essential features and want to enhance the skills with Storyline.
Software Required Storyline 360 or Storyline 3
In order to participate in the class, participants require Storyline 360 / 3 to be loaded on their computer. If you do not yet own the software you can download the trial version of the software for the class by going to:
https://articulate.com/p/storyline-3
and download and install the trial version of Storyline 360 / 3. It is good for 30 days so install a day before your scheduled class.
This class is fully interactive, as you will be able to speak with and hear from the instructor and other students as you work in real time to complete activities within the software.
Course Outline
Storyline Themes and Templates
Creating a Theme
Format a Master Slide
Create Layouts
Save a Theme
Load a Theme
Add Slide Naviation to a Master Slide
Create Variables
Add Triggers for a Progress Indicator
Create and Use a Template
Custom Navigation
Motion Paths
Triggers and Motion Paths
Triggers and States
Triggers and Layers
Video Control and Sliders
Advanced Video Control
Cue Points
Sliders and Dials
Advanced Quizzing
Question Properites
Remediation
Importing Questions Data
Random Quizzes
Quiz Result Redirectiont
Accessibility in Storyline
Accessibility
Tab Order
Keys
Closed Captioning
Reporting Results to LMS
Upload a project to an LMS
Fee: Minimum 3 participants, pro-rated after 4 or more
Online* or Onsite**: $1,000 US ($1250 CD + HST) per day
Duration: 2 days, 9:30 am - 4:30 pm ET
Prerequisites - Storyline Essentials

Onsite: Request Quotation

*Online Fee does not include training materials. Training materials can be purchased online
.*Onsite Fee does not include training materials or travel and accommodationf for instructor..
Recommended Reference Book
https://www.vitalsource.com/products/articulate-storyline-360-beyond-the-essentials-kevin-siegel-kal-hadi-v97819446078381
OnSite / Online Private Class:
If you are interested in this course we offer it as a private onsite / online class for groups of 3 or more.... Complete our Request for Onsite Quotation Form. We will contact you to arrange a class date that is suitable to you; or, email us at info@harperburnham.com to learn more about scheduling options.



Disclaimer
The goal is to make sure your class meets your objectives, not ours. Therefore, all of our outlines are treated as guides to help steer the workshop. This outline does not guarantee that all the topics listed will be covered in the time allowed. The amount of material covered is based on the skill level of the student audience. We may change or alter course topics to best suit the classroom situation

Google Searching & Video Training - NOT Your Learning Style

Get Into the Classroom with "Online Live Instructor Led" Training
905-436-9013
Online Schedule
Get Into the Classroom with "Onsite or Online Private Instructor Led" Training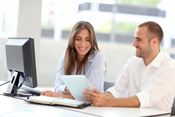 Online Training Using Zoom
Web based training in your home or office
Private Training Request Onsite or Online Quotation
Adobe Certified Instructor (ACI), Adobe Certified Expert (ACE) and Certified Technical Trainer (CTT) since 1996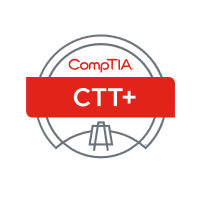 Adobe Certified Training - Why Settle for Less!