Course CAP12
Adobe Captivate 2019 Actions and Variables
Compatible with Captivate 9.0 / 8.0
Click here to see Our Experience Teaching Captivate >>>>
You'll enhance your users experience via variables that will make it seem like each eLearning lesson you produce has been customized for and is talking directly to your participant. By working with Actions you will create a high degree of interactivity and engagement for your learner. With scripting and actions you can add logic to customize your eLearning activities.
Software Required Adobe Captivate 2019
In order to participate in the class, participants require Adobe Captivate 2019 to be loaded on their computer. If you do not yet own the software you can download the trial version of the software for the class by going to:
https://www.adobe.com/products/captivate/download-trial/try.html
and download and install the trial version of Adobe Captivate 2019. It is good for 30 days so install a day before your scheduled class.
Click here to see info on GoToTraining Online
Course Outline:
Setting User and System Variables
Learning Assignment properties
Working with conditional logic
Decision blocks
Creating Tabbed Navigation
Send back to slide
Controlling playbar Visibility
Controlling sound
Creating drop down menus
Creating Reuseable Advanced Actions
Fee:
Online $423.75 CAD ($375 + 48.75 HST appx $325 US)
Prerequisite: Completed CAP10 & CAP11 or equivalent experience
Duration: 1 days, 9:30 am to 4:30 pm ET
Onsite: Request Quotation

OnSite or Private Class:
If you are interested in this course we offer it as a private onsite class for groups of 3 or more.... Complete our Request for Onsite Quotation Form. We will contact you to arrange a class date that is suitable to you; or, email us at info@harperburnham.com to learn more about scheduling options.



Disclaimer
Our goal is to make sure your class meets your objectives, not ours. Therefore, all of our outlines are treated as guides to help steer the workshop. This outline does not guarantee that all the topics listed will be covered in the time allowed. The amount of material covered is based on the skill level of the student audience. We may change or alter course topics to best suit the classroom situation.


Google Searching, LinkedIn, You Tube Videos
NOT getting the Learning Results You and Your Business Needs
Get Into the Classroom with Live Instructor Led Training
Calendars
Get Into the Classroom with Onsite Instructor Led Training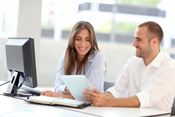 Adobe Training Request Onsite Quotation
Harper Burnham & Associates are Adobe Certified Instructors (ACI), Adobe Certified Experts (ACE) and Certified Technical Trainers (CTT) since 1996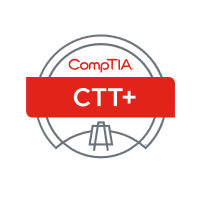 Adobe Certified Training - Why Settle for Less!