Course CAP11
Adobe Captivate 2019 Advanced
Click here to see Our Experience Teaching Captivate >>>>
Audience
This Advanced Features course is designed to cover Captivate's higher-end functionality while improving your production skills via object styles, project templates, question pools, branching and scenario development, responisve design techniques and advanced actions and scripts. You will learn to collaborate with team members via Captivates' powerful commenting features. You'll enhance your users experience via variables that will make it seem like each eLearning lesson you produce has been customized for and is talking directly to your participant. With scripting and actions you can add logic to customize your eLearning activities. You will understand how to work with an LMS or Adobe Connect.
Software Required Adobe Captivate 2019
In order to participate in the class, participants require Adobe Captivate 2019 to be loaded on their computer. If you do not yet own the software you can download the trial version of the software for the class by going to:
https://www.adobe.com/products/captivate/download-trial/try.html
and download and install the trial version of Adobe Captivate 2019. It is good for 30 days so install a day before your scheduled class.
This class is fully interactive, as you will be able to speak with and hear from the instructor and other students as you work in real time to complete activities within the software.
Course Outline:
Caption Pre-Editing
Rehearse a script
Set recording preferences
Specify a recording area
Target an application
Target a screen area
Record screen actions
Edit a text caption
Video Demos
Creating video projects
Record a video demo
Zooming and planning
Zoom closer to the screen action
Zoom closer and pan
Smoothing mouse movements
Splitting
Split a video
Trimming
Trim a video
Custom Styles, Branching and Aggregating
Creating object styles
Create a new style
Apply a style globally
Export/import a style
Combining projects
Name a slide
Copy/past project assets
Branching
Use buttons to create a branch
Explore the branching view
Creating groups
Create a slide group
Question Pools
GIFT files
Pools and random question slides
Insert a question slide
Rename and create question pools
Move questions to pools
Insert random question slides
Accessible eLearning
Accessibility and Captivate
Set document information
Enable accessibility
Accessibility text
Add accessibility text to slides
Import slide audio
Shortcut keys
Closed captioning
Add closed captions
Tab order on slides
Variables and Widgets
Variables
Add project information
Insert a system variable
Edit a system variable
Create a user variable
Use a variable to gather data
Widgets
Insert and format a widget
Interactions
Insert a process circle
Actions
Simple actions
Use a completed action
Name objects
Control object visibility
Create a simple action
Attach an action to a button
Group timeline objects
Conditional actions
Create a variable
Create a conditional action
Multiple decision blocks
Create decision blocks
Create and export a shared action
Import a shared action
Master Slides, Themes and Templates
Main master slides
Add an image to a master slide
Insert a content master slide
Apply a master slide to project slides
Edit a master slide
Themes
Apply a theme
Create a custom theme
Project templates
Review an existing template
Create a project from a template
Create a project template
Export/import project assets
Template placeholders
Insert a placeholder
Responsive Projects
Review a responsive project
Customize break points
Customize theme colours
Use the position inspector
Position and link objects
Object positioning
Reporting Results
Set quiz reporting options
Manifest files
Create a manifest file
Advanced interaction
Report a button interaction
Adjust slide object interaction
Content packages
Publish a content package
Uploading to an LMS
Create an Inquisiq LMS account
Create an LMS lesson
Create and LMS course
Create an LMS catalog
Test an eLearning course
Fee: Minimum 3 participants, pro-rated after 4 or more
Online* or Onsite**: $1,000 US ($1250 CD + HST) per daypery
Duration: 2 days, 9:30 am - 4:30 pm ET
Prerequisites - Captivate Essentials

Onsite: Request Quotation

*Online Fee does not include training materials. Training materials can be purchased online.
.**Onsite Fee does not include training materials or travel and accommodationf for instructor.
Recommended Reference Book
https://www.vitalsource.com/products/adobe-captivate-2019-beyond-the-essentials-pdf-kevin-siegel-v97819446071591
OnSite / Online Private Class:
If you are interested in this course we offer it as a private onsite / online class for groups of 3 or more.... Complete our Request for Onsite Quotation Form. We will contact you to arrange a class date that is suitable to you; or, email us at info@harperburnham.com to learn more about scheduling options.



Disclaimer
Our goal is to make sure your class meets your objectives, not ours. Therefore, all of our outlines are treated as guides to help steer the workshop. This outline does not guarantee that all the topics listed will be covered in the time allowed. The amount of material covered is based on the skill level of the student audience. We may change or alter course topics to best suit the classroom situation.

Google Searching & Video Training - NOT Your Learning Style

Get Into the Classroom with "Online Live Instructor Led" Training
905-436-9013
Online Schedule
Get Into the Classroom with "Onsite or Online Private Instructor Led" Training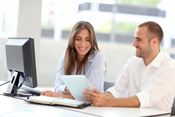 Online Training Using Zoom
Web based training in your home or office
Private Training Request Onsite or Online Quotation
Adobe Certified Instructor (ACI), Adobe Certified Expert (ACE) and Certified Technical Trainer (CTT) since 1996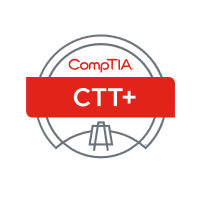 Adobe Certified Training - Why Settle for Less!