Related Courses
Course PS10
Adobe Photoshop CC Essentials
Adobe Photoshop is the industry standard image editing software for web and print professionals.
Audience
This Photoshop Essentials class will have you up and running in no time. You will gain a solid understanding of selections, layers, compositions, text layout and basic retouching techniques.
Software Required Adobe Photoshop CC
In order to participate in the class, participants require Adobe Photoshop CC2018 to be loaded on their computer. If you do not yet own the software you can download the trial version of the software for the class by going to:
https://creative.adobe.com/products/download/photoshop?promoid=JM4FWFYF&mv=other
and download and install the trial version of Adobe Photoshop CC. It is good for 7 days so install a day before your scheduled class.
This class is fully interactive, as you will be able to speak with and hear from the instructor and other students as you work in real time to complete activities within the software. 
Course Outline
Getting to Know the Work Area
Starting to Work in Adobe Photoshop
Using the Tools
Setting Tool Properties
Using the Options Bar and Panels
Undoing Actions in Photoshop
Customizing the Workspace
Finding Resources for Using Photoshop
Tools panel overview
Basic Photo Corrections
Strategy for retouching
Resolution and image size
Getting started
Straightening and cropping the image in Photoshop
Adjusting the color and tone
Replacing Colors in an Imagel
Using the Spot Healing Brush tool
Using content aware fill
Repairing areas with the Clone Stamp tool
Applying a content - aware patch
Sharpening the image
Working with Selections
Using the Quick Selection tool
Moving the selected area
Manipulating selections
Using the Magic Wand tool
Selecting with the Lasso tools
Rotating a selection
Selecting with the Magnetic Lasso tool
Selecting from a center point
Resizing and copying a selection
Cropping an Image
Layer Basics
Using the Layers panel
Rearranging layers
Applying a gradient to a layer
Applying a layer style
Adding an adjustment layer
Adding a border
Updating layer effects
Flattening and saving files
Quick Fixes
Remove red eye
Brighten an image
Combine images to create a panorama
Blur the background of an image using Iris Blur
Merge two images to extend depth of field
Apply optical lens correction to a distorted image
Move an object seamlessly
Use Perspective Warp to place an object into an image with a different perspective
Masks
Selections
Creating a mask
Refining a mask
Creating a quick mask
Manipulating an image with Puppet Wrap
Typographic Design
Creating a clipping mask from type
Creating type on a path
Warping Point Type
Designing a paragraph of type
Working with type styles
Adding a rounded rectangle
Adding vertical text
Advanced Compositing
Arranging layers
Using Smart Filters
Painting a layer
Adding a background
Automating a multistep task
Upscaling a low resolution image
Fee: Minimum 3 participants, pro-rated after 4 or more
Online* or Onsite**: $1000 US ($1250 CD + HST) per day
Duration: 2 days, 9:30 am - 4:30 pm ET
Prerequisites - None

Onsite: Request Quotation

*Online Fee does not include training materials. Training materials can be purchased online
.*Onsite Fee does not include training materials or travel and accommodationf for instructor..
OnSite / Online Private Class:
If you are interested in this course we offer it as a private onsite / online class for groups of 3 or more.... Complete our Request for Onsite Quotation Form. We will contact you to arrange a class date that is suitable to you; or, email us at info@harperburnham.com to learn more about scheduling options.



Disclaimer
Our goal is to make sure your class meets your objectives, not ours. Therefore, all of our outlines are treated as guides to help steer the workshop. This outline does not guarantee that all the topics listed will be covered in the time allowed. The amount of material covered is based on the skill level of the student audience. We may change or alter course topics to best suit the classroom situation.

Google Searching & Video Training - NOT Your Learning Style

Get Into the Classroom with "Online Live Instructor Led" Training
905-436-9013
Online Schedule
Get Into the Classroom with "Onsite or Online Private Instructor Led" Training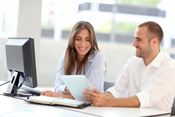 Online Training Using Zoom
Web based training in your home or office
Private Training Request Onsite or Online Quotation
Adobe Certified Instructor (ACI), Adobe Certified Expert (ACE) and Certified Technical Trainer (CTT) since 1996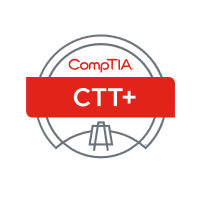 Adobe Certified Training - Why Settle for Less!