Related Courses
Course ID10
Adobe InDesign CC: Essentials
Audience
Adobe InDesign is the premiere page layout tool for both electronic and print publishing. Designed for seamless integration with other Adobe products, InDesign is changing the standards for magazine catalogue and advertisement publishing. In this hands on course, students will learn the fundamentals of producing high quality content for print and the web.
Marketing content creators, graphic designers, business writers, copy creators, architects and engineers.
Software Required Adobe InDesign CC
In order to participate in the class, participants require Adobe InDesign CC to be loaded on their computer. If you do not yet own the software you can download the trial version of the software for the class by going to:
https://creative.adobe.com/products/download/indesign?promoid=JHDDWKPG&mv=other
and download and install the trial version of Adobe InDesign CC. It is good for 7 days so install a day before your scheduled class.
This class is fully interactive, as you will be able to speak with and hear from the instructor and other students as you work in real time to complete activities within the software.
Course Outline
Introducing the Workspace
Looking at the workspace
Working with panels
Customizing the workspace
Changing the magnification of a document
Navigating through a document
Using context menus
Exploring on your own
Finding resources for using InDesign
Getting to Know InDesign
Preflighting as you work
Viewing guides
Adding text
Working with styles
Working with graphics
Working with objects
Working with object styles
Setting Up a Document and Working with Pages
Creating and saving custom document settings
Creating a new document
Switching between open InDesign documents
Working with master pages
Applying master pages to document pages
Adding new document pages
Rearranging and deleting document pages
Changing the size of pages
Adding sections to change page numbering
Placing text and graphics on the document pages
Overriding master page items on document pages
Viewing the completed spread
Working with Objects
Working with layers
Creating and modifying text frames
Creating and modifying graphics frames
Adding metadata captions to graphics frames
Placing and linking graphics frame
Changing the shape of a frame
Wrapping text around a graphic
Transforming and aligning objects
Modifying the shape of frames
Transforming and aligning objects
Selecting and modifying grouped objects
Flowing Text
Flowing text into an existing frame
Flowing text manually
Creating text frames while flowing text
Flowing text automatically
Creating threaded frames automatically
Resizing text frames automatically
Adding a jump line page number
Editing Text
Finding and changing a missing font
Entering and importing text
Finding and changing text and formatting
Checking spelling
Editing text by dragging and dropping
Using the Story Editor
Tracking changes
Basic Typography with Paragraphs
Importing Word documents
Working with Color
Managing color
Synchronizing color settings in Adobe Bridge
Specifying color settings in InDesign
Displaying images at full resolution
Proofing colors onscreen
Defining printing requirements
Creating and applying colors
Working with gradients
Creating a tint
Creating a spot color
Applying colors to text and objects
Using advanced gradient techniques
Exporting for Print and Web
Fee: Minimum 3 participants, pro-rated after 4 or more
Online* or Onsite**: $1000 US ($1250 CD + HST) per day
Duration: 2 days, 9:30 am - 4:30 pm ET
Prerequisites - None

Onsite: Request Quotation

*Online Fee does not include training materials. Training materials can be purchased online
.*Onsite Fee does not include training materials or travel and accommodationf for instructor..
OnSite / OnLine Private Class:
If you are interested in this course we offer it as a private onsite / online class for groups of 3 or more.... Complete our Request for Onsite Quotation Form. We will contact you to arrange a class date that is suitable to you; or, email us at info@harperburnham.com to learn more about scheduling options.

Disclaimer
Our goal is to make sure your class meets your objectives, not ours. Therefore, all of our outlines are treated as guides to help steer the workshop. This outline does not guarantee that all the topics listed will be covered in the time allowed. The amount of material covered is based on the skill level of the student audience. We may change or alter course topics to best suit the classroom situation.

Google Searching & Video Training - NOT Your Learning Style

Get Into the Classroom with "Online Live Instructor Led" Training
905-436-9013
Online Schedule
Get Into the Classroom with "Onsite or Online Private Instructor Led" Training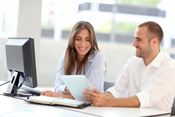 Online Training Using Zoom
Web based training in your home or office
Private Training Request Onsite or Online Quotation
Adobe Certified Instructor (ACI), Adobe Certified Expert (ACE) and Certified Technical Trainer (CTT) since 1996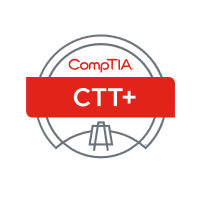 Adobe Certified Training - Why Settle for Less!