3 Hour Short Courses
Related Courses
Course CAP18
Adobe Captivate 2019: Photoshop for eLearning
Creating graphic content for use in Captivate is made easy with Photoshop. Learners want better visuals to help them understand concepts and content being being presented. You can create layered graphics in Photoshop which can be brought into Captivate and animated or used in states.
During this live interactive class you will have plenty of time to learn how to work with Photoshop layers, learn how to make selections to remove backgrounds in an image, adjust layer content using layer and image adjustment techniques.
Audience:
elearning developers who want to expand their knowledge of Photoshop
instructional designers who need to prepare content for the developer
Software Required Adobe Captivate 2019 and Adobe Photoshop CC2019
In order to participate in the class, participants require Adobe Captivate 2019 to be loaded on their computer. If you do not yet own the software you can download the trial version of the software for the class by going to:
https://www.adobe.com/products/captivate/download-trial/try.html
and download and install the trial version of Adobe Captivate 2019. It is good for 30 days so install a day before your scheduled class.
Click here to see info on GoToTraining Online
This class is fully interactive, as you will be able to speak with and hear from the instructor and other students as you work in real time to complete activities within the software.
Course includes:
Creating png files and managing file size
Creating custom captions
Creating custom buttons
Making selections
Working with layers
Working with transparency
Importing Photoshop files into Captivate
Using filters to create visually interesting content
Working with gradients
Working with Photoshop layers and layer comps in Captivate
Fee:
Online: $169.50 CAD ($150 CAD + 19.50 HST appx $130 US)
Prerequisites: Completed CAP10 or equivalent experience
Duration: 3.0 hours
9:30 am - 12:30 pm ET



Disclaimer
Our goal is to make sure your class meets your objectives, not ours. Therefore, all of our outlines are treated as guides to help steer the workshop. This outline does not guarantee that all the topics listed will be covered in the time allowed. The amount of material covered is based on the skill level of the student audience. We may change or alter course topics to best suit the classroom situation


Google Searching, LinkedIn, You Tube Videos
NOT getting the Learning Results You and Your Business Needs
Get Into the Classroom with Live Instructor Led Training
Calendars
Get Into the Classroom with Onsite Instructor Led Training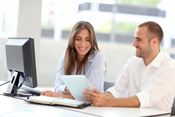 Adobe Training Request Onsite Quotation
Harper Burnham & Associates are Adobe Certified Instructors (ACI), Adobe Certified Experts (ACE) and Certified Technical Trainers (CTT) since 1996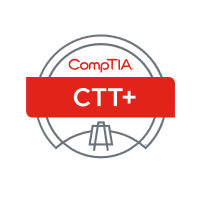 Adobe Certified Training - Why Settle for Less!