AC10 Adobe Acrobat DC: Essentials
Creating PDF files for Desktop and Mobile
Adobe Acrobat is the fastest way to publish any document online. In this course you will learn how to take digital files in any format, paper documents and web pages and create Portable Document Format files (PDF).
Audience
The audience for Adobe Acrobat is any one wishing to use Acrobat as a Business Solution for creating PDF files from Microsoft Office Suite, for enhancing navigation, for securing and distributing online documents, for commenting and review. These documents can be viewed and printed using the free Adobe Reader on computers, on tablets and mobile devices with pdf readers or presented as full screen multimedia presentations. You can distribute documents on the web, intranets and DVD-ROMs.
This class is fully interactive, as you will be able to speak with and hear from the instructor and other students as you work in real time to complete activities within the software.
Course topics include:
PDF File Creation
Acrobat and the Acrobat product family, Acrobat Professional, Acrobat Standard
Installing Acrobat and associated components for PDF creation
Overview of Acrobat interface, preferences and tools
PDF file navigation using links and bookmarks
Introduction to PDF file creation - creating PDF files for different purposes
Creating PDF files from Microsoft Office Suite Using PDF Maker
Converting PDF files back to Office formats
Creating PDF files from other business applications using the Adobe Printer
Using preset Acrobat Distiller settings to create PDF files
Creating PDF files from paper documents using OCR (Optical Character Recognition)
Creating PDF files from web pages using Web Capture
Business Solutions
Editing PDF files - touching up text, object touch up, re-ordering, inserting, cropping, deleting, replacing pages and content
Working with image manipulation tools
Adding page numbers and watermarks to documents
Working with Portfolios to combine documents
Adding header and footers to combined documents
Review tools for document circulation and review
Organizing comments in the review process - email based review
Signing Documents with Digital Signatures
Working with Acrobat Standard Security in Acrobat
Adding MetaData to PDF documents, searching PDF files
Fee: Minimum 3 participants, pro-rated after 4 or more
Online* or Onsite**: $1,000 US ($1250 CD + HST) per day
Duration: 2 days, 9:30 am - 4:30 pm ET
Prerequisites - None

Onsite: Request Quotation

*Online Fee does not include training materials. Training materials can be purchased online
.**Onsite Fee does not include training materials or travel and accommodationf for instructor.
Recommended Reference Book
https://www.chapters.indigo.ca/en-CA/home/search/?keywords=adobe%20acrobat%20dc%20pro
OnSite / Online Private Class:
If you are interested in this course we offer it as a private onsite / online class for groups of 3 or more.... Complete our Request for Onsite Quotation Form. We will contact you to arrange a class date that is suitable to you; or, email us at info@harperburnham.com to learn more about scheduling options.



Disclaimer
Our goal is to make sure your class meets your objectives, not ours. Therefore, all of our outlines are treated as guides to help steer the workshop. This outline does not guarantee that all the topics listed will be covered in the time allowed. The amount of material covered is based on the skill level of the student audience. We may change or alter course topics to best suit the classroom situation

Google Searching & Video Training - NOT Your Learning Style

Get Into the Classroom with "Online Live Instructor Led" Training
905-436-9013
Online Schedule
Get Into the Classroom with "Onsite or Online Private Instructor Led" Training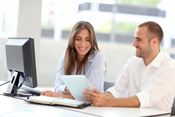 Online Training Using Zoom
Web based training in your home or office
Private Training Request Onsite or Online Quotation
Adobe Certified Instructor (ACI), Adobe Certified Expert (ACE) and Certified Technical Trainer (CTT) since 1996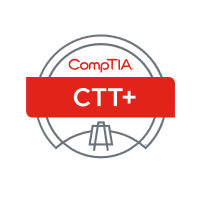 Adobe Certified Training - Why Settle for Less!