Related Courses
AC11 Adobe Acrobat DC: Advanced
Compatible with Acrobat Pro XI
Learn the advanced features of Adobe Acrobat to push Acrobat and PDF usage to its fullest potential within your organization. This course is directed a developing advanced users within your organization.
Course topics include:
Using Actions in Acrobat
Creating interactive PDF files with Javascript.
Building in Document level navigation structures and interactive documents.
Working with PDF Catalog and Search Index creation.
Applying Self Sign security to PDF files
Using Certificate Security in Acrobat
Adding Multimedia elements to PDF documents.
Working with Layers
Using SWF format, FLV format multimedia
Creating Buttons to control multimedia
Reflowing PDF files for use on tablets and phones
Exporting to RTF, HTML, XML, Tiff, and other image formats
Fee:
Online: $423.75 CAD ($375 + 48.75 HST appx $325 US)
Prerequisite: AC10 Adobe Acrobat
Duration: 1 day, 9:30 am to 4:30 pm ET
Onsite: Request Quotation

Online Fee does not include training materials. Training materials can be purchased online where noted.
Recommended Reference Book
https://www.chapters.indigo.ca/en-CA/home/search/?keywords=adobe%20acrobat%20dc%20pro
OnSite or Private Class:
If you are interested in this course we offer it as a private onsite class for groups of 3 or more.... Complete our Request for Onsite Quotation Form. We will contact you to arrange a class date that is suitable to you; or, email us at info@harperburnham.com to learn more about scheduling options.



Disclaimer
Our goal is to make sure your class meets your objectives, not ours. Therefore, all of our outlines are treated as guides to help steer the workshop. This outline does not guarantee that all the topics listed will be covered in the time allowed. The amount of material covered is based on the skill level of the student audience. We may change or alter course topics to best suit the classroom situation.


Google Searching & Video Training - NOT Your Learning Style

Get Into the Classroom with Live Instructor Led Training
Calendars
Get Into the Classroom with Onsite Instructor Led Training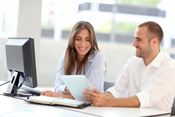 Adobe Training Request Onsite Quotation
Harper Burnham & Associates are Adobe Certified Instructors (ACI), Adobe Certified Experts (ACE) and Certified Technical Trainers (CTT) since 1996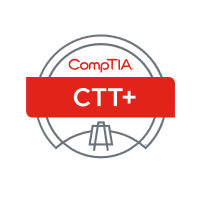 Adobe Certified Training - Why Settle for Less!