Course AC20
Adobe Acrobat DC:
Creating Accessible PDF'S to WCAG 2.0 and PDF/UA Standards
Training tailored to making PDF's Accessible as prescribed under the AODA, Accessibility for Ontarians with Disabilities Act
Learn to use the accessibility features of Acrobat Professional so that persons with visual impairments and physical disabilities can get the benefits of PDF technology. Using Acrobat, students will explore the issues relating to the creation of Accessible Adobe Acrobat PDF documents.
Note: This course is also of great interest to those working in the Governments of Canada and Ontario who have to make PDF content accessible under the W3C Web Content Accessibility Guidelines (WCAG 2.0) and PDF/UA standards usded by the Government of Canada and Common Look and Feel standards for Adobe PDF and the Ontario Disabilities Act.
This class is fully interactive, as you will be able to speak with and hear from the instructor and other students as you work in real time to complete activities within the software.
Course Outline
This course is designed to provide a broad understanding of Adobe Acrobat and Accessible PDF documents.
Why PDF and Accessibility
What is WCAG 2.0 and PDF / UA?
Assistive technologies JAWS, MicroEyes
Popular screen reader technologies
Types of disabilities
Standard PDF tags
W3C Techniques for Accessible PDF files
PDF Structure / PDF Tags
Understanding document structure and format integrity and why it is important
Why is structure important to alternate devices and accessibility?
Formatting and laying out an accessible document
Adding structure to non-structured PDF
Choosing the right PDF structure tags
From source files to Accessible PDF
Using style properties and style sheets
Properly structured tables and lists
Creating alternate text for non-text content
Determining the importance of content
Designing and Authoring documents for accessibility
Adobe Acrobat Pro Accessibility Tools and Techniques
Understanding the range of accessibility features in Adobe Acrobat Professional and Adobe Reader
Working with preference setting for enhanced viewing of PDF files for persons with visual impairment
Using the Pages, Order, Tags and Bookmarks panels in Adobe Acrobat
Tag Panel – Role Map
Reading Order Panel, Touch Up Reading Order Tool
Save as Accessible Text
Accessibility Tool Panel – Add tags to document, create form objects
Creating "accessible" PDF files from Microsoft Office Suite
Making Accessible PDF forms
Converting legacy documents to meet accessibility standards
Using scanned and paper documents, making them accessible
Using the Read Aloud feature
Making PDF files Accessible using Accessibility tools and the "Accessibility Checker"
Fixing documents to enhance accessibility and work with optimization
Manually tagging PDF files to enhance accessibility
Table Editor in Acrobat to Fix Row Headers
Manually Tagging content in an existing PDF
Adding and Editing Tags in Acrobat
Creating text alternatives for other non-text content like links
Setting the tab order in the PDF document
Manual and automatic creation of bookmarks
Setting the document Language in Acrobat
Setting the Document Title
Setting the PDF page numbers
Checking PDF's For Accessibility
Running a Full Accessibility check
Using compliance measurements WCAG 2.0 and PDF / UA
Fee: Minimum 3 participants, pro-rated after 4 or more
Online* or Onsite**: $1,000 US ($1250 CD + HST) per day
Duration: 2 days, 9:30 am - 4:30 pm ET
Prerequisites - None
Onsite: Request Quotation
OnSite / Online Private Class:
If you are interested in this course we offer it as a private onsite / online class for groups of 3 or more.... Complete our Request for Onsite Quotation Form. We will contact you to arrange a class date that is suitable to you; or, email us at info@harperburnham.com to learn more about scheduling options.



Disclaimer
The goal is to make sure your class meets your objectives, not ours. Therefore, all of our outlines are treated as guides to help steer the workshop. This outline does not guarantee that all the topics listed will be covered in the time allowed. The amount of material covered is based on the skill level of the student audience. We may change or alter course topics to best suit the classroom situation.

Google Searching & Video Training - NOT Your Learning Style

Get Into the Classroom with "Online Live Instructor Led" Training
905-436-9013
Online Schedule
Get Into the Classroom with "Onsite or Online Private Instructor Led" Training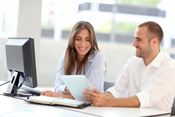 Online Training Using Zoom
Web based training in your home or office
Private Training Request Onsite or Online Quotation
Adobe Certified Instructor (ACI), Adobe Certified Expert (ACE) and Certified Technical Trainer (CTT) since 1996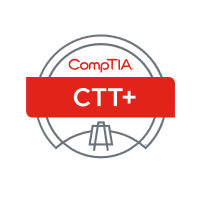 Adobe Certified Training - Why Settle for Less!