Course AC12
Adobe Acrobat DC: e-Forms For Desktop and Mobile Devices
Compatible with Acrobat Pro XI
Automate your organization's use of e-Forms. Create user-friendly online forms for use on a web site or company intranet using the forms feature in Adobe Acrobat Pro DC. Learn which Acrobat products work with you to fill in, sign and save form data. Create static PDF e-forms that can be filled in by users on computer screens or on mobile devices.
Click here to see info on GoToTraining Online
This class is fully interactive, as you will be able to speak with and hear from the instructor and other students as you work in real time to complete activities within the software.
Course Outline
Working with Acrobat, Adobe Reader and Reader Mobile, PDF Expert for I Pad
Examples of PDF e-Forms
Converting paper forms into Acrobat PDF e-Forms
Adobe Acrobat forms preferences
Using the layout features in Acrobat to design complex e-Forms
Developing fields for data input and setting properties of fields
Text fields, Checkboxes, Radio Buttons, Drop Down Menus, Signature Fields, Bar Codes
Setting tab order using the form tools in Acrobat
Creating PDF e-Forms using the Run Form Field Recognition tool
Using pre-scripted features in Acrobat to calculate values
Using simplified field notation to perform calculations
Add interactive features to make PDF e-Forms more user-friendly
Apply JavaScript to forms to build user interactivity using the OnFocus event
Enabling Usage Rights for PDF e-Forms
Using Adobe Acrobat and Adobe Reader to fill in and digitally sign forms
Working with email based forms processes
Collecting form data using email based processes
Using mobile devices to fill in forms
Fee: Minimum 3 participants, pro-rated after 4 or more
Online* or Onsite**: $1,000 US ($1250 CD + HST) per day
Duration: 1 days, 9:30 am - 4:30 pm ET
*Online Fee does not include training materials. Training materials can be purchased online.
.**Onsite Fee does not include training materials or travel and accommodationf for instructor.
Onsite: Request Quotation

OnSite or Private Class:
If you are interested in this course we offer it as a private onsite class for groups of 3 or more.... Complete our Request for Onsite Quotation Form. We will contact you to arrange a class date that is suitable to you; or, email us at info@harperburnham.com to learn more about scheduling options.



Disclaimer
Our goal is to make sure your class meets your objectives, not ours. Therefore, all of our outlines are treated as guides to help steer the workshop. This outline does not guarantee that all the topics listed will be covered in the time allowed. The amount of material covered is based on the skill level of the student audience. We may change or alter course topics to best suit the classroom situation.


Google Searching, LinkedIn, You Tube Videos
NOT getting the Learning Results You and Your Business Needs
Get Into the Classroom with Live Instructor Led Training
Calendars
Get Into the Classroom with Onsite Instructor Led Training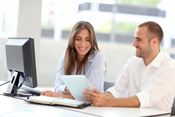 Adobe Training Request Onsite Quotation
Harper Burnham & Associates are Adobe Certified Instructors (ACI), Adobe Certified Experts (ACE) and Certified Technical Trainers (CTT) since 1996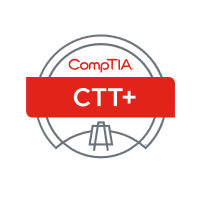 Adobe Certified Training - Why Settle for Less!