Related Courses
Course LC10
Adobe LiveCycle Forms ES4: Designer
Learn to use this tool from Adobe for creating and designing PDF forms. This course is designed for anyone who wishes to create well designed static PDF eforms.
Compatiable with ES3.
Course topics include:
Understanding forms and how they are planned, designed, created, tested and deployed
Introducing the form designer workspace
Working with the layout editor and other palettes
Working with the template manager
Setting up master and design pages
Working with initial form design properties
Working with the various form objects and setting their properties
Creating custom form objects and making them available for multiple designers
Validating user input in the form
Importing forms from other applications such as Microsoft Word and previous versions of Acrobat
Fee: Minimum 3 participants, pro-rated after 4 or more
Online* or Onsite**: $1,000 US ($1250 CD + HST) per day
Duration: 1 days, 9:30 am - 4:30 pm ET
*Online Fee does not include training materials. Training materials can be purchased online.
.**Onsite Fee does not include training materials or travel and accommodationf for instructor.
OnSite / Online Private Class:
If you are interested in this course we offer it as a private onsite / online class for groups of 3 or more.... Complete our Request for Onsite Quotation Form. We will contact you to arrange a class date that is suitable to you; or, email us at info@harperburnham.com to learn more about scheduling options.



Disclaimer
Our goal is to make sure your class meets your objectives, not ours. Therefore, all of our outlines are treated as guides to help steer the workshop. This outline does not guarantee that all the topics listed will be covered in the time allowed. The amount of material covered is based on the skill level of the student audience. We may change or alter course topics to best suit the classroom situation.

Google Searching & Video Training - NOT Your Learning Style

Get Into the Classroom with "Online Live Instructor Led" Training
905-436-9013
Online Schedule
Get Into the Classroom with "Onsite or Online Private Instructor Led" Training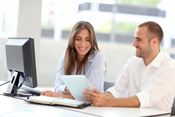 Online Training Using Zoom
Web based training in your home or office
Private Training Request Onsite or Online Quotation
Adobe Certified Instructor (ACI), Adobe Certified Expert (ACE) and Certified Technical Trainer (CTT) since 1996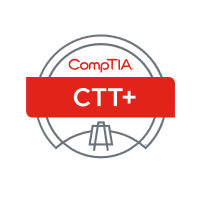 Adobe Certified Training - Why Settle for Less!