Related Courses
Course AC23
Creating Accessible PDF Forms with Acrobat DC Pro or LiveCycle Designer ES4
Online:$423.75 CAD ($375 CAD + 48.75 HST appx $325 US)
Onsite: Request Quotation / Online
Duration: 1 day
| | |
| --- | --- |
| Dates 2018 | |
| Call for Custom Training | info@harperburnham.com |
Course Outline:
Why PDf Forms
Accessibility and Useability
Adobe Reader DC and Acrobat DC Pro accessibility tools and options
WCAG 2.0 guidelines for Forms
Designing PDF forms
Designing simple forms
Working with form layout and text flow
Working with colour
Using Proper Structure - Naming Form Fields
Structuring and creating form fields with accessibility in mind
Working with name, role and value information
Adding tool tips in Adobe Acrobat / LiveCycle Designer PDF forms
Adding accessibility tags.
Using proper tags for form fields
Using Tab based Navigation in Forms
Working with links
Keyboard navigation and tabbing order
Dynamic forms and navigation
Linked text best practices
Using scripting in forms
Providing user feedback when enter form fields
Working with interactive form controls in PDF documents
Labeling form objects
Input falls outside expected values
Accessibility testing of Adobe PDF forms
Using Accessibility Checker
Usability testing
Accessibility testing
OnSite or Online Private Class:
If you are interested in this course we offer it as a private onsite class for groups of 2 or more.... Complete our Request for Onsite Quotation Form. We will contact you to arrange a class date that is suitable to you; or, email us at info@harperburnham.com to learn more about scheduling options.



Disclaimer
Our goal is to make sure your class meets your objectives, not ours. Therefore, all of our outlines are treated as guides to help steer the workshop. This outline does not guarantee that all the topics listed will be covered in the time allowed. The amount of material covered is based on the skill level of the student audience. We may change or alter course topics to best suit the classroom situation.


Google Searching, LinkedIn, You Tube Videos
NOT getting the Learning Results You and Your Business Needs
Get Into the Classroom with Live Instructor Led Training
Calendars
Get Into the Classroom with Onsite Instructor Led Training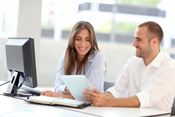 Adobe Training Request Onsite Quotation
Harper Burnham & Associates are Adobe Certified Instructors (ACI), Adobe Certified Experts (ACE) and Certified Technical Trainers (CTT) since 1996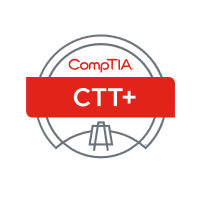 Adobe Certified Training - Why Settle for Less!